Event
MOBILITY BOOTCAMP 2019 - Student competition for a Genoa by bicycle
10/12/2019 - 11/12/2019
---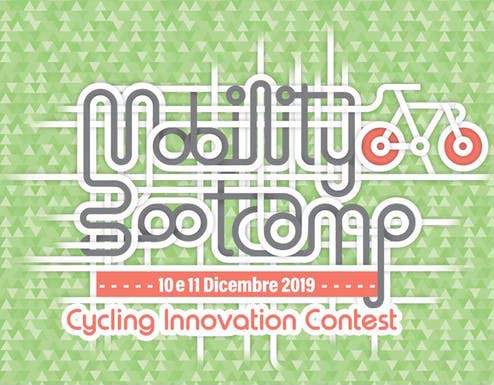 Are you studying in UniGe and you're over 21 years old?
On december 10 and 11, 2019, take part in the Mobility Bootcamp 2019 contest and win a 5 months internship with the Metropolitan City of Genoa to develop your project for a Genoa by bike.
The competition, promoted and organized by Città Metropolitana and Talent Garden Genova, will take place over two days, during which students will be divided into groups, each composed of different skills (Architecture, Urban Planning and Design, Engineering and Computer Science, Finance and Legal, Business Model and Marketing) and assisted by successful startuppers and experts.
Participants should propose innovative ideas on some critical aspects of two-wheeled mobility:
Integration: how is it possible to create a sustainable transport ecosystem in which cycling integrates and completes the city network?
Incentives: innovative reward systems to encourage citizens to use bicycles and other environmentally sustainable means of transport as much as possible in their daily journeys
Security: infrastructures, devices and solutions that improve security levels for two-wheeled travel
The winners will be awarded by the Mayor of Genoa Marco Bucci.
To learn more about the program, admission requirements, participants and event organizers, read the attached pdf.
To enroll and discover the complete program, please visit the useful link.
When
december 10 and 11, 2019, from 10 am
Where
First day
Welcome: Auditorium Liguria di Liguria Digital, via Melen 77, Building A - floor 5
Contest: Talent Garden, via Melen 83
Second day
Presentation of projects and awarding: Sala del Consiglio, largo Lanfranco 1