News
World map of natural phenomena of the planetary pause
27/05/2020
---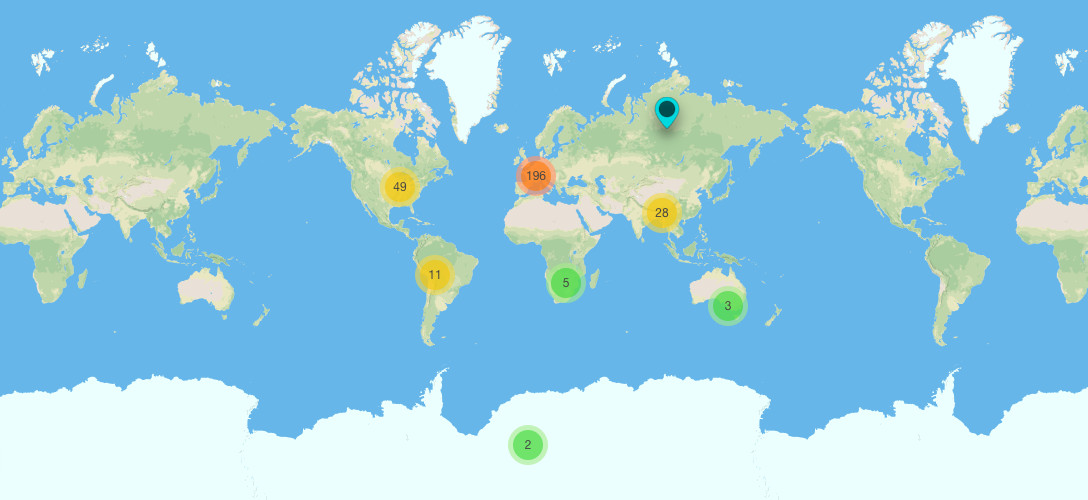 Contribute to the collaborative mapping of extraordinary natural phenomena and solidarity-based actions that has occurred during this unprecedented planetary pause!
While human activity is greatly reduced, we are observing positive natural phenomena:
the waters of Venice are clearing, the sky is reappearing over Beijing, the Himalayas are visible 200 km away, dolphins are swimming to the ports in Italy, wild animals are taking over the streets. At the same time, solidarity initiatives are flourishing everywhere.
Objective
This international challenge, which is both original and unprecedented, will be a collective, historic, worldwide testimony for current and future generations to create a real impact.
How to participate?
Have you observed a positive and unprecedented natural phenomenon, or have you heard about solidarity-based initiatives by yourself or on social medias all around the world ?
You just have to pin your photos, texts, videos, sounds, links, etc, on the map. They will be displayed in the form of geolocalized dots, drawing the map of the positive effects of the human pause.
The map is available at the first useful link.